Welcome to the GwenMedia Online Store.
Home of the Finest in Fetish Entertainment!
If you're looking for beautiful latex-clad ladies, bound in delight...We've got them!
As of January 1, 2019, ALL DVD's are for sale at wholesale prices. This will be the last year we carry DVD's so get them while supplies last.
 NEW RELEASE: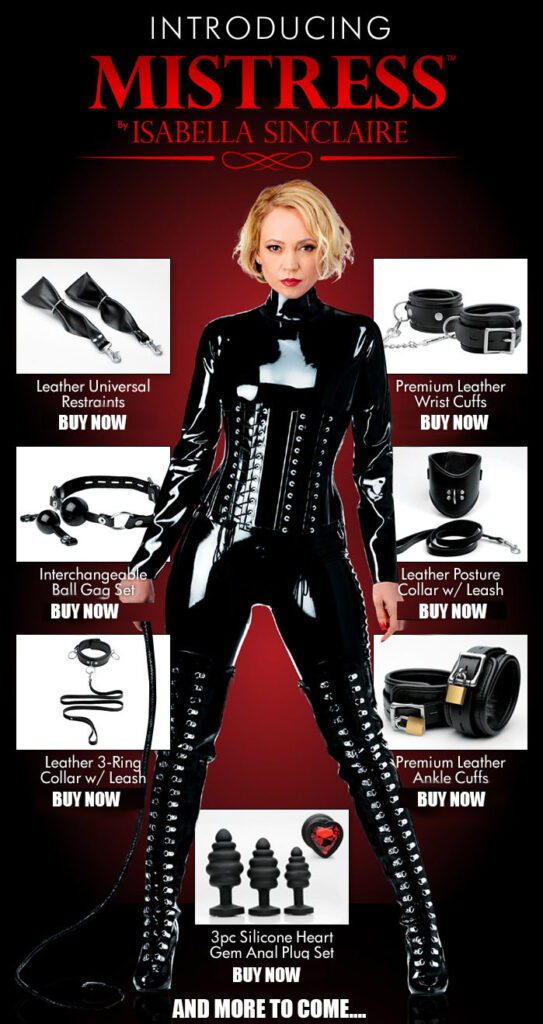 One of the most sought after Dominas in the world, Isabella Sinclaire has been a pillar of the fetish community and a fetish icon since 1993 and one of the first Pro Dommes with an online presence. She is a revered expert with an unparalleled knowledge on all types of BDSM activities and a deep understanding for those that participate in them. The Isabella Sinclaire Signature Collection features exceptionally crafted tools of the trade, personally hand-picked by Isabella Sinclaire for your satisfaction. Each piece reflects her style, sophistication, skill and class.